Magento team at Maven Infosoft has developed an Magento module for Footer Links.
This Footer links module for Magento contains the following items,
(1) All the categories in the tree structure with Category images.
(2) Top 12 searched performed on Magento Store,
(3) All static links in structured way, as defined in Admin section.
By Default this More links section remains hide in the footer. Once user click on more links it will display all the above links in the footer sections.
All the category links contains subcategories, clicling on + sign it will show all subcategories under the root Category.
Click on image to see Full image.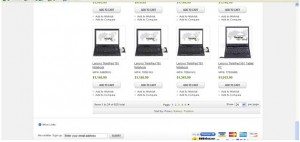 More links are by default hidden. Once user click on more links, it will display all links as per the following image.